Hi there – Long time, no see!
As my previous post, this might not be interesting to everyone, but here goes… I recently passed and received my motorcycle license! :D
I've been wanting to get my motorcycle license for a very long time, but when I lived with my parents they always told me: "If you get piercings, tattoos, or motorcycles, you'll get kicked out!" – this kind of stuck with me, but now I finally got it!
After getting my license I was determined to get a motorcycle imidiately in order to get more experience riding and to have a building project.
I looked at a lot of different bikes – both newer and older bikes, but through a Facebook-group I found a rather good deal; a Honda CB 650 from 1981 (or probably more likely 1979).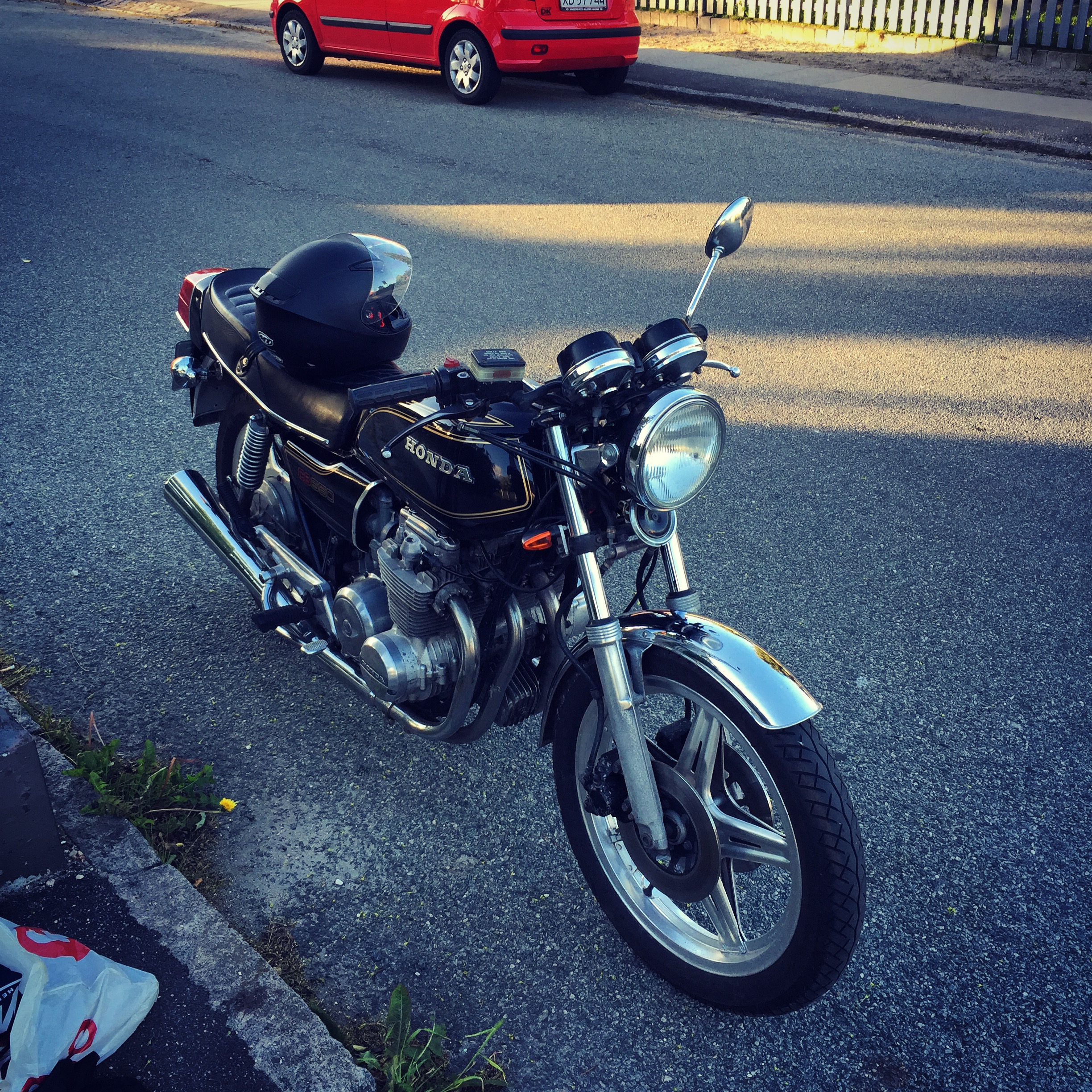 The bike is not in mint condition but that quite okay – As I mentioned, I wanted a building project.
My plan is to separate the project into different steps in order to gradually learn more about motorcycles – Currently I know nothing! :D
Here is the current plan:
Step 1
Replace bent front brake lever
New throttle
New handles
New switches on the handlebar
Step 2
New clutch lever and perch
New front master brake cylinder
New handlebar
New speedometer
New headlight
Step 3
Rebuild bike frame
Frame paint job
New seat
New tail light
New licens plate light
New turn signals
Step 4
Fuel tank paint job
Rims paint job
I might change this plan continuously, but this weekend I'm planning to complete "Step 1".
Please let me know if you got any good names for my bike or any tips/tricks for my project.